Pinyin are the phonetic symbols for Chinese. In educational cases, we add Pinyin on Chinese characters for students to learn the pronunciation.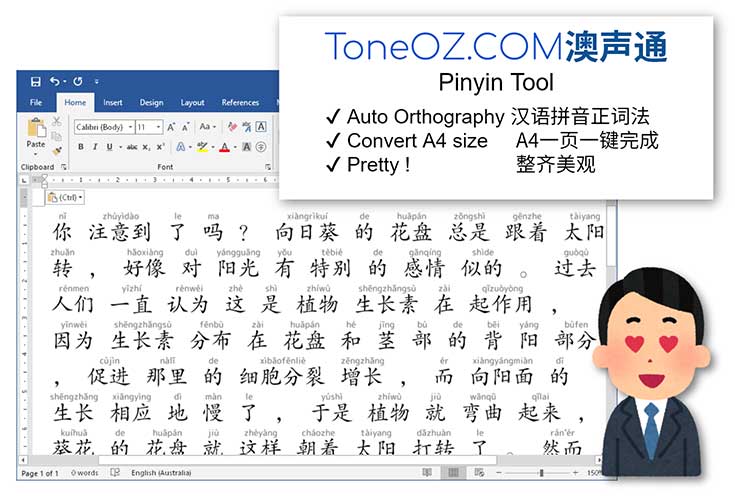 If you have tried to add Pinyin in Microsoft Word with its built-in tool "Phonetic Guide", you could be frustrated by the ugly layout it generated, not mentioned it can only convert 45 characters at a time.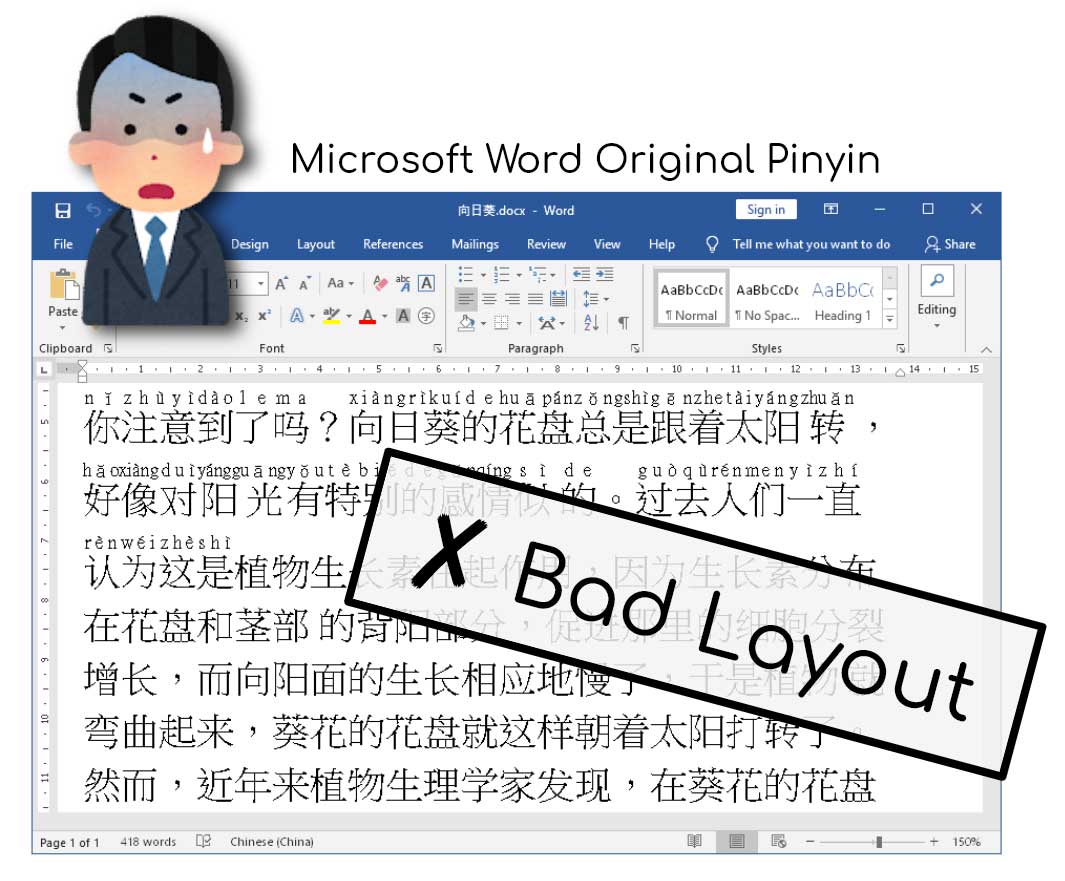 There are other professional software, but none of them can do the job: The Pages in Apple Mac will give you the similar ugly layout as MS Word. In Adobe InDesign, you have to edit the Pinyin character by character, which makes the job far more too complicated.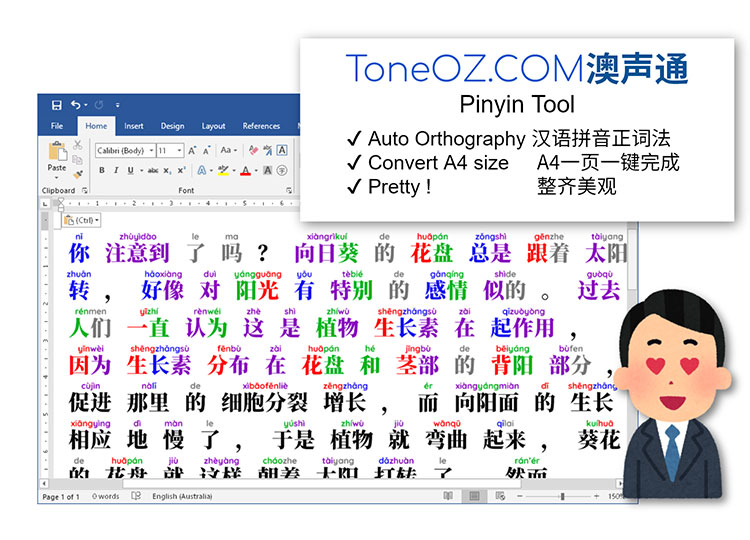 With ToneOZ, you can finish your Pinyin document in 1 min, and it gives you an elegant, beautiful layout!
To create a Pinyin document:
1. Go to ToneOZ.COM, Click the button "GO!"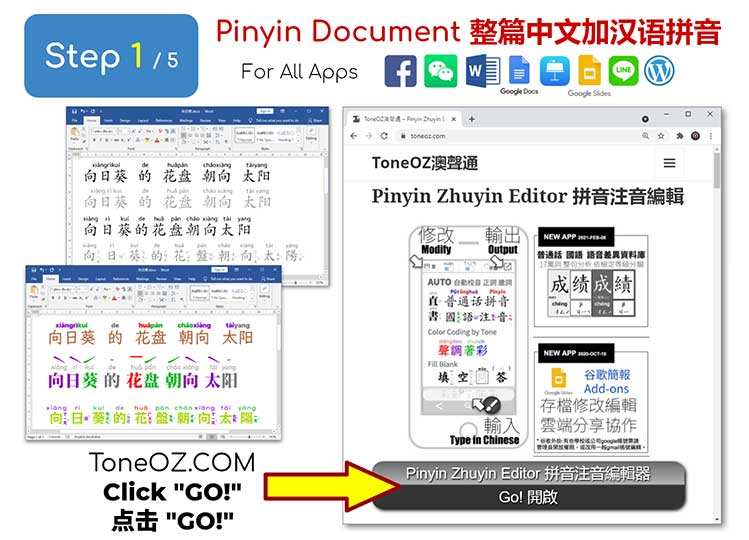 2. Select the template "简体拼音"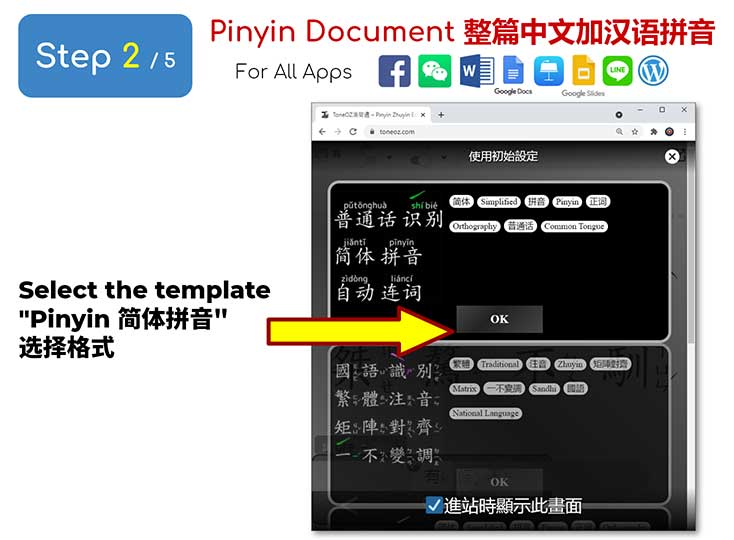 3. Click the input box at the bottom middle. Type-in or Ctrl+V copy-paste Chinese characters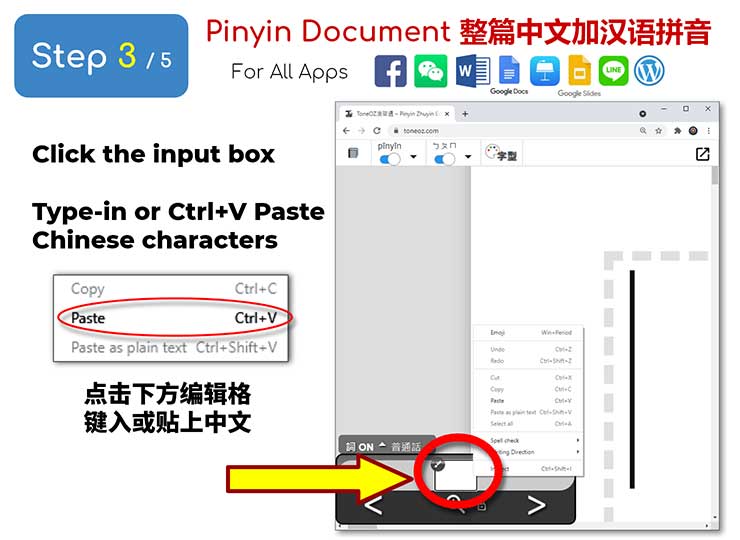 4. Click the export icon at the top right.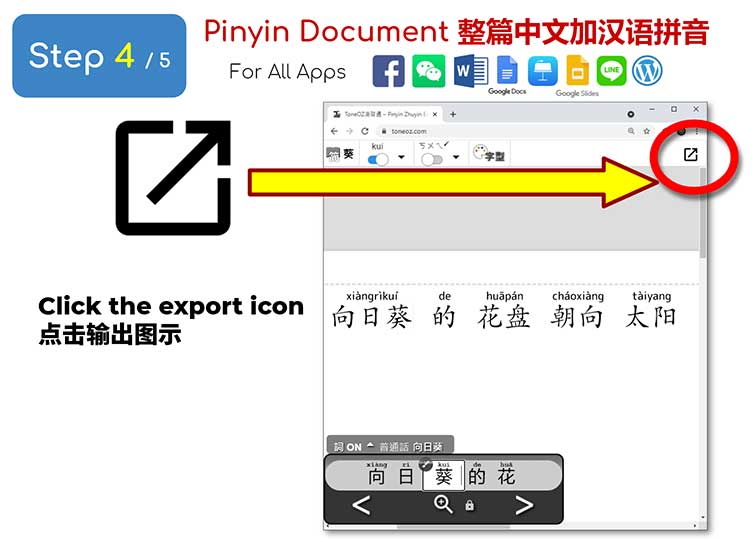 5. Switch on "去背" to get a transparent image. Right click on the image to copy, and then pasted it into Microsoft Word.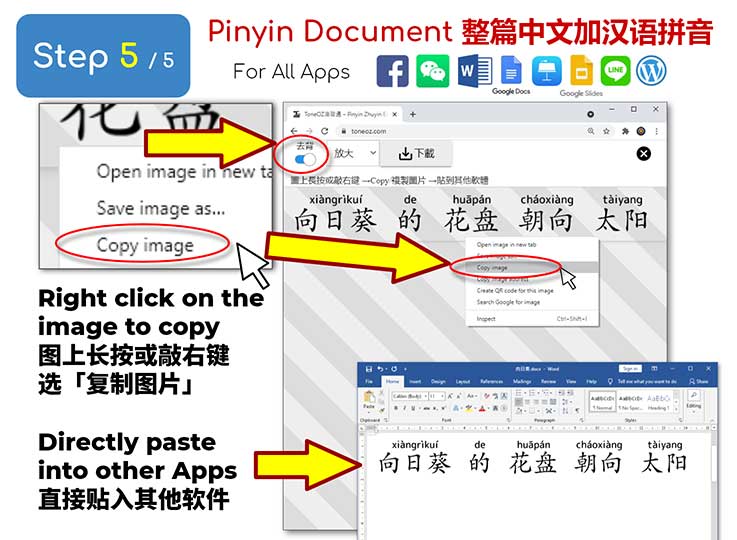 That's how easy it is! You have finished your Pinyin document!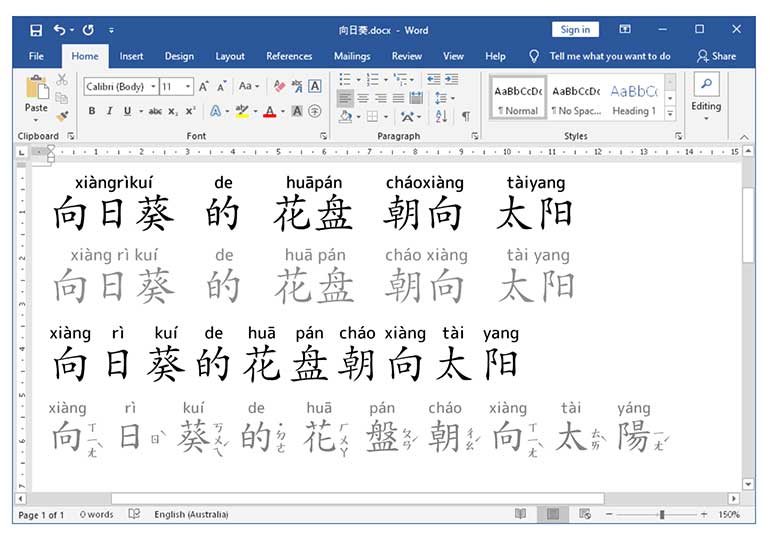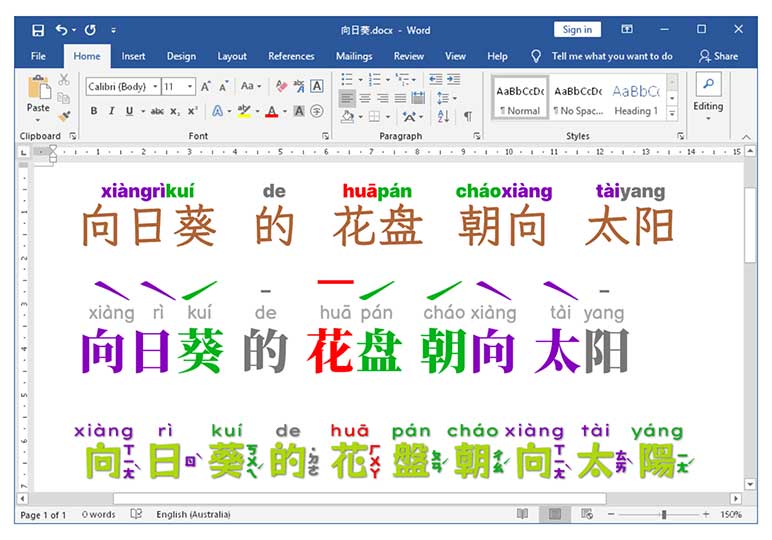 Read more
延伸閱讀